Art and The Vote - Irish Women's Suffrage Campaign Winners Announced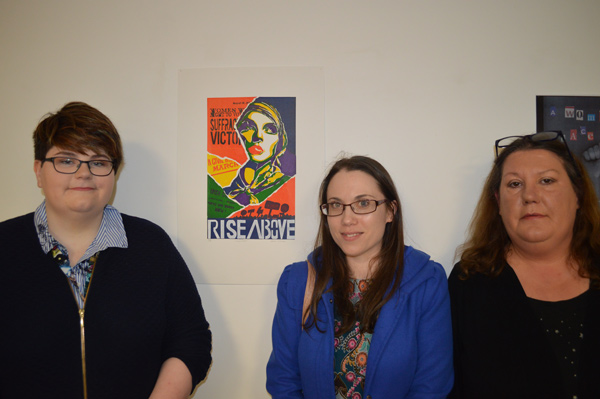 The Three winners of the Art & The Vote Campaign Competition; Gemma Mc Kenny, Marilyn Gaffney and Denise Le Blaca at Luan Gallery
To commemorate the centenary of the first granting of votes to women in 1918, Athlone Castle and Luan Gallery are exploring the Irish women's suffrage campaign through the art it produced. Throughout the Irish campaign for votes for women, suffragists used many forms of visual culture to demonstrate their demands.

They designed protest posters and pamphlets, and created cartoons and illustrations which challenged their critics and persuaded the public of their right to a vote. These pieces of political protest art significantly helped towards the first granting of the vote to women, and to their first participation in the general election vote in 1918.
Luan Gallery invited artists to submit a response to this theme and received a fantastic response.

An opening reception and prize giving ceremony took place on Thursday 15th November 2018.
1st prize went to AIT student Gemma Mc Kenny,
2nd prize went to visual artist Marilyn Gaffney
and 3rd prize went to graphic designer based Denise le Blaca.

Winning and shortlisted entries are now on display in the Boardwalk Gallery until Thursday 29th November 2018.