Exhibitions
John Kingerlee's Beyond the Beyonds at Luan Gallery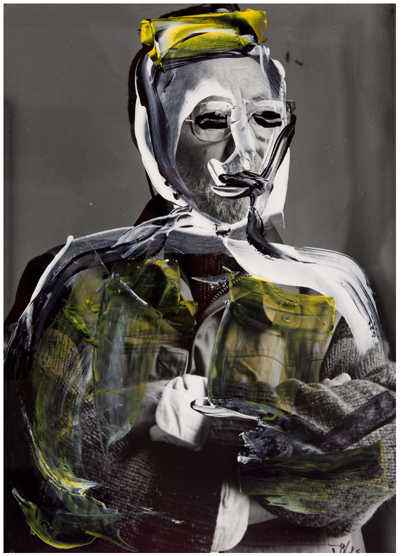 posted: Dec 31
Luan Gallery announces special Exhibition to launch 2016 programme
Luan Gallery will kick off the 2016 exhibitions programme with a very special exhibition entitled Beyond the Beyonds which celebrates the work of John Kingerlee from 1962 to the present day. The exhibition, which forms a retrospective of the Cork based artist's career to date, was launched at 6pm on Saturday 16th January.

Luan Gallery introduced guest speakers, who, as fans of Kingerlee spoke about various aspects of his work. Journalist and RTÉ broadcaster Seán O'Rouke performed MC duties on the evening, Sunday Business Post fine art columnist Ros Drinkwater spoke about Kingerlee's practise and the Archbishop of Dublin and Bishop of Glendalough Dr. Michael Jackson officially launched the show.

John Kingerlee lives on the Beara Peninsula, in rural Co. Cork. His single-minded dedication to his art has earned him a world-class reputation: he was the first ever artist from Ireland to be invited to exhibit solo at the National Museum of China. Collectors of his work include: President Bill Clinton, US composer Morten Laurisden, the late Seamus Heaney, art historian and curator Robert Rosenblum, Dr Ted Pillsbury, writer and critic Brian Lynch and U2's Larry Mullen.

The exhibition is scheduled to coincide with the artist's 80th birthday in February and Kingerlee intends make a rare trip to Athlone to attend the launch of his biggest Irish show to date. 

The exhibition will feature an array of original art pieces drawn from Kingerlee's vast catalogue. It will showcase suites of work selected from each of the artist's well known subject series:  'Heads';  'Landscapes'; 'Painted Collages' and 'Grids' as well showcasing some lesser known earlier works including some ceramics.
Also on display will be a selection of large scale limited edition luxury prints which provide a succinct survey of Kingerlee's long and distinguished career. The large scale prints inflate the artist's usually modest sized works to over a metre in length, adding an entirely new dimension to Kingerlee's work and representing a new dynamic chapter for the artist and his ever-developing practice.

Writer Jonathan Benington states:
'By magnifying the originals, the prints acknowledge the timeless and elemental quality that is implicit in the artist's compositions, one that is belied by their generally intimate scale. Another virtue of enlargement is to make it easier for the viewer to appreciate the full complexity of the artist's methodically layered and textured surfaces: our gaze is magnetically drawn into the centre of the arena where the artist's creative decisions are played out. That the prints should succeed in rendering every trace of Kingerlee's deftly crafted and layered gestures without sacrificing his sensuous, and sonorous, colour harmonies is nothing short of miraculous.

Accompanying the art works in the Luan Gallery display will be an experimental documentary by film makers Marina Levitina and Colm Hogan entitled 'KINGERLEE'. This film explores the inner world of the artist John Kingerlee and the nature of his creative process. The film is a cinematic exploration of the many levels of the artist's inner experience. The concept of layers, inspired by the layers of human memory and imagination, and reflected in John Kingerlee's multiple layers of paint, are one of the key concepts used in the making of the film.

Also showing will be a brief film documenting the late Ted Pillsbury's visit to Kingerlee's studio in 1998 when the former Director of renowned Kimbell Art Museum in Texas spent some time in the remote Cork studio learning about the artist, his work and way of life. Pillsbury is noted to have dubbed Kingerlee 'the true successor to Turner'.

Another of Kingerlee's great champions was the late William Zimmer, who held the reigns as a New York Time's art critic for over 25 years. He visited the artist in his 3 studios in Ireland, Morocco, and Spain. In an essay Zimmer penned about Kingerlee's work, he stated:
The growing interest in the art of John Kingerlee in Europe and America is certainly due in part to it's being a tonic, a kind of antidote to the clever subterfuges, the devotion to irony and detachment that dominate the contemporary art world….He has several themes and styles that he explores simultaneously. The most direct expression of his feelings are expressed in heads that, while often engagingly quirky, are portraits of everyman. His landscapes are an extension of the heads: mankind in the world….Kingerlee is a past master at the 100 year old art of collage and when he returns to abstraction he freshens it and makes it urgent.

A discussion panel, chaired by Dr Maeve Ruane, will take place in Luan Gallery in February where invited academic speakers will engage with the topic 'Exploring Kingerlee'.

This promises to be an illuminating afternoon and Luan Gallery recommends that those intending to attend this free event register their interest early. It is suitable for second and third level students, art teachers, artist, art enthusiasts and anyone with an interest in learning more about the work of John Kingerlee.

Admission to the gallery is free for groups and individuals. Tours and workshops for groups and schools can be arranged by contacting the gallery in advance on 090 6442154.
Luan Gallery is open Tuesday – Saturday 11.00 – 17.00, Sunday 12.00 – 17.00 and is closed on Mondays.
<!-share feature-->
Share this

Share on Facebook

Tweet This