What's On — Events, Workshops, more...
CALL OUT TO ARTISTS Art and the Vote: The Visual Culture of the Irish women's suffrage campaign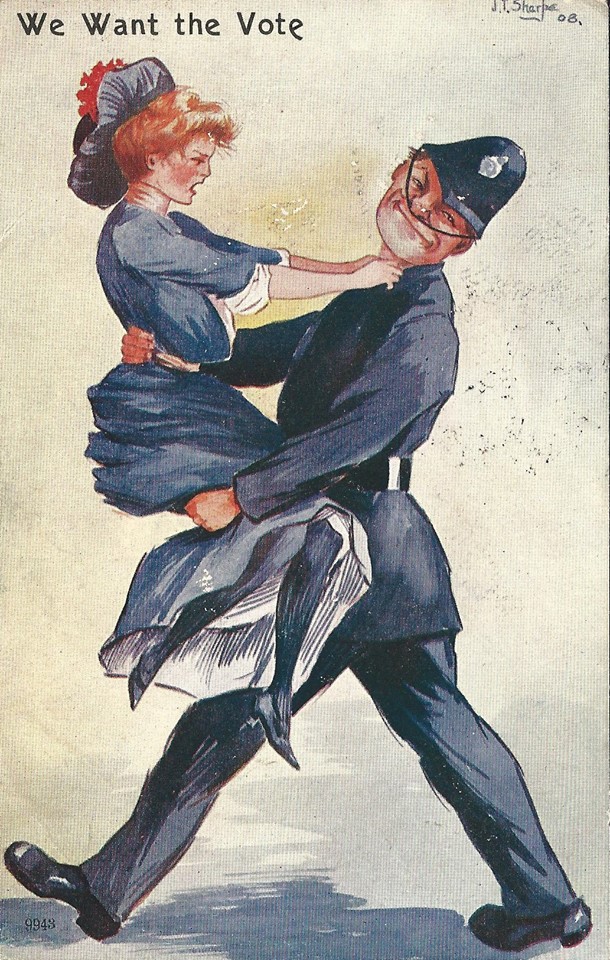 posted: Sep 17
Anti Suffragette postcard circa 1912

To commemorate the centenary of the first granting of votes to women in 1918, Athlone Castle and Luan Gallery are exploring the Irish women's suffrage campaign through the art it produced. Throughout the Irish campaign for votes for women, suffragists used many forms of visual culture to demonstrate their demands.

They designed protest posters and pamphlets, and created cartoons and illustrations which challenged their critics and persuaded the public of their right to a vote. These pieces of political protest art significantly helped towards the first granting of the vote to women, and to their first participation in the general election vote in 1918.
We invite artists residing in Co. Westmeath to produce their own 2D response to the theme:
Art and the Vote: The Visual Culture of the Irish women's suffrage campaign


Submissions should be no larger than A2 and may take the form of a Poster, Cartoon, Illustration or Pamphlet.
All entries should be clearly labeled: Full name, email address and phone number.
Deadline for receipt of entries by post is: 4pm Monday, 29th October 2018
Entries should be posted to: Luan Gallery, Elliot Road, Athlone, Co. Westmeath.
Chosen entries will be exhibited in Luan Gallery's Boardwalk Gallery from 16th – 30th November 2018
A wine reception will be held at 5pm on November 16th to officially launch the exhibition.
A 1st, 2nd and 3rd prize winner will be announced at the official launch.
1st Prize €200, 2nd Prize €150 and 3rd Prize €100
For further information, please contact info@luangallery.ie
This project is kindly supported by Westmeath County Council, on behalf of the Department of Culture, Heritage and the Gaeltacht
<!-share feature-->
Share this

Share on Facebook

Tweet This