What's On — Events, Workshops, more...
Serendipity exhibition in Athlone Civic Centre Atrium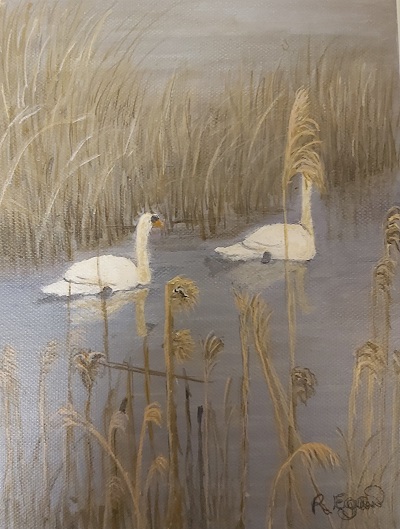 posted: Aug 17
The Atrium of Athlone Civic Centre, Church Street, Athlone will be host of an exhibition Serendipity art and crafts by students of Visual Artist Rosemarie Langtry.

Rosemarie has been working with groups in and around Athlone for a number of years and the exhibition will bring together some of the varied work completed including painting, encaustic, mosaic and 3D decoupage.

The exhibition opened on Thursday 22nd August and will run until Saturday 21st September during normal opening hours. 

To celebrate Culture night on Friday 20th September a "meet and greet" event will be held between 3pm – 5 pm in the Atrium of the Civic Centre.

Rosemarie says of the exhibition;
"It's great to have an opportunity to display local arts and crafts and am very grateful to Westmeath Co Council for hosting this event".
Exhibition closes on Saturday 21st September.
<!-share feature-->
Share this

Share on Facebook

Tweet This