Studio Vacancy at Abbey Road Artists' Studios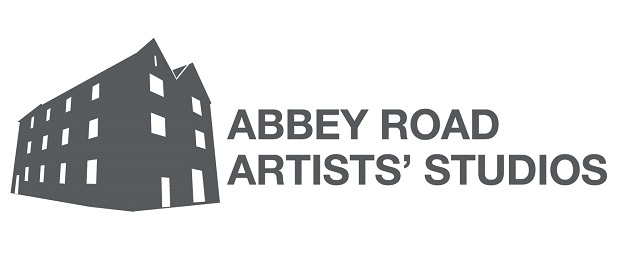 Deadline for Submissions: Sunday 13th June 
Luan Gallery would like to offer midlands artists the opportunity to apply for a residency in our Abbey Road Artist Studios.
Abbey Road Artists' Studios is a joint initiative of Athlone Town Council and Department of Culture, Heritage and the Gaeltacht. The Studios offer a dedicated space in Athlone town for local and visiting artists. Launched in 2011 Abbey Road Studios support professional contemporary artists in a welcoming environment which facilitates peer interaction and great work! Abbey Road Studios provides a facility that will serve as a destination point for creative people looking to expand their artistic endeavours alongside other professionals. Individual studios range in size from 16 to 20 square meters.
The artists' studios consist of four individual artists' studios as well as a large multi-purpose upstairs space suitable for a variety of community cultural events including exhibitions, performances, workshops and seminar. These non-residential studios are fully equipped with power, water, and Wi-Fi. The studios are intrinsically linked to the sister venue Luan Gallery, which presents retail opportunities for studio residents as well as display opportunities.
 It is the policy of Athlone Arts and Tourism Ltd to let these artists studios to individual artists for a minimum of 3 months and maximum of 12 months. These contracts can be renewed at end of each contract for a maximum of 2 years and 9 months. This policy was put in place to ensure a continuous rotation of Abbey Road Residents, making it possible to offer this support to various local artists. For this reason, it is Athlone Arts and Tourisms objective to offer this residency to an emerging artist who has yet to have had the opportunity to reap the benefits Abbey Road Artists Studios has to offer. 
APPLICATION PROCEDURE
In order to apply for a studio space at Abbey Road Artists' Studios, artists are asked to submit the following:  
1. Cover letter to include:
Details of proposed use of studio space 

Length of time for which studio is sought, e.g. 6 months, 12 months
2. Current artist CV to include:
Details of artist's training 

Details of past and upcoming exhibitions 

Details of collection inclusion and publication 
3.     Current Artist's Statement, outlining discipline and defining intention of work (max 200 word) 
4.     Documentation of artist's work
Up to 8 still images – slides, photographs, laser prints, JPEG attachments
ARTIST SELECTION
All applications will be placed before a selection panel which will make recommendations on the allocation of studios to artists. Final approval of allocations rests with Athlone Arts & Tourism Ltd. The panel relies solely on the information supplied in the applications received. The panel reserves the right to shortlist artists on the basis of applications received and to call artists for interview if deemed necessary. The panel reserves the right to have a shortlist of artists in place should studios become available at short notice.
LETTINGS 
It is the policy of Athlone Arts and Tourism Ltd to let the individual studios for a minimum of 3 months and a maximum of 12 months. It is at the discretion of Athlone Arts and Tourism Ltd whether: • an artist will be offered a renewal of their letting.
the terms of the renewal including the length of the letting remain the same RATES Duration of Residency Rates 
1 – 3 months €145 per month 
4 – 6 months €125 per month
7 – 12 months €100 per month
TERMS AND CONDITIONS OF ACCEPTANCE
Each artist will be issued with a legal license agreement for their studio at the complex. 

Each artist will be required to pay agreed rent on a monthly basis by standing order for the studio inclusive of heat, light, and internet access. Manual monthly payments cannot be facilitated. 

A deposit will be required once a studio is awarded. Deposits shall be repaid to the artist once the studio has been vacated and is deemed to be left in good working order by Athlone Arts & Tourism Ltd. • All artists agree to be bound by the operational rules and terms and conditions of the Abbey Road Artists' Studios, which shall be provided upon offer of residency. 

The Company reserves the right to terminate a rental for failure to use the premises for the manner in which it is intended. 

The Company reserves the right to evict residents if rents are not paid of terms and conditions of rental are not met.
Covid- 19 
Athlone Arts and Tourism is dedicated to ensuring the health and safety of staff, visitors, volunteers and Abbey Road Artist Studio residents. All residents will be provided with a health and safety induction with our health and safety manager prior to commencing work in Abbey Road Artist Studios. Due to the level 5 restrictions put in place by government Athlone Arts and Tourism will not be in a position to allow new residents to commence their residency until current restrictions have eased.
All applications are to be emailed to info@luangallery.ie
For any further information please contact us by:
Email: info@luangallery.ie 
Phone: 09064 42154