Exhibitions
At The Gates of Silent Memory by Clare Langan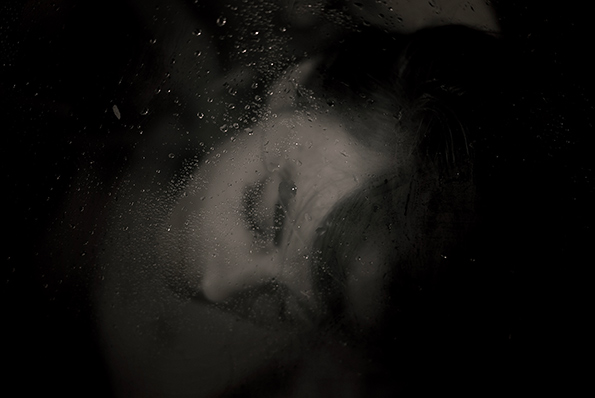 posted: Dec 13
At The Gates of Silent Memory
Solo Exhibition by Clare Langan; curated by Eamonn Maxwell
A major exhibition of rarely seen photographs by one of Ireland's most important artists.
Saturday 18th February – Thursday 20th April
__________________________________________________________________
Luan Gallery is currently hosting At The Gates of Silent Memory, a solo photography exhibition by internationally acclaimed Irish artist Clare Langan. The show is curated by Eamonn Maxwell and is supported by the Arts Council of Ireland. The exhibition continues until Thursday, 20th April 2023.

Known for her expansive and award-winning film projects, which have been seen in galleries, museums, biennales, and film festivals across the world, Langan has a parallel photography practice using digital SLR and the unique Hasselblad XPan cameras. These images are taken in locations around the world including Dubai, Iceland, Kerry, and Monserrat reflecting Langan's practice and environmental concerns. This exhibition is a rare opportunity to see a significant body of Langan's photography practice in a municipal gallery.

At The Gates of Silent Memory takes the threshold between worlds, climates, and reveries as its starting point and brings together a series of works never previously seen. These works have been shot over a number of years, interweaving with a number of Langan's different projects.  As climate change is sadly now part of our everyday lives, due to how we choose to live and exploit the earth, this exhibition amplifies how Langan's work has dealt with these concerns for over 25 years. Whether dealing with the human figure or a particular landscape, or environment one thing that has linked all of this work are her concerns with the fragile nature of this earth that we live on and humanities tenuous and transient relationship to it. 

According to Eamonn Maxwell, Curator;
"In a sensory and information overloaded world, Langan's poetic approach to her subjects quietly leaves us with a vision of a planet going through a profound transformation, of a world on which we tread gently, lest it disappears into memory."

A programme of accompanying events will take place during the exhibition commencing with reading groups, led by Athlonian, Leah Moloney, the founder and creator of Between Two Books, the official book club of Florence and the Machine. The reading groups will discuss selected works of fiction and poetry, and their relevance to the themes of climate change and speculative fiction present throughout Clare Langan's At The Gates of Silent Memory. 

The reading groups will take place on; Saturday 11th March, from 12pm to 2pm at Luan Gallery, Saturday 25th March, from 12pm to 2pm, online and Saturday 15th April, from 12pm to 2pm at Luan Gallery. To register for any of the reading group dates, and to receive the selected texts, please email info@luangallery.ie  Booking in advance is advised as places are limited for the readings that will take place in Luan Gallery.

The launch of At The Gates of Silent Memory accompanying publication will take place on Saturday 1st April at 2pm at Luan Gallery followed by a discussion between Clare Langan, Curator, Eamonn Maxwell and Luan Gallery's Curator, Aoife Banks.  All are welcome to attend.
Further information on the exhibition and upcoming events can be found on Luan Gallery's social channels; Instagram: @luangalleryathlone  Facebook: @luangallery.

Admission to the gallery is free for groups and individuals. Tours for schools and groups can be arranged by contacting the gallery in advance on 090 6442154. Luan Gallery is open to the public Tuesday to Saturday from 11am – 5pm and Sundays from 12 – 5pm. 

Photo credit: Orphèe 1, 2014, 120 x 80cm. Photo courtesy of the artist.

<!-share feature-->
Share this

Share on Facebook

Tweet This