Exhibitions
Percept an exhibition by Colm Mac Athlaoich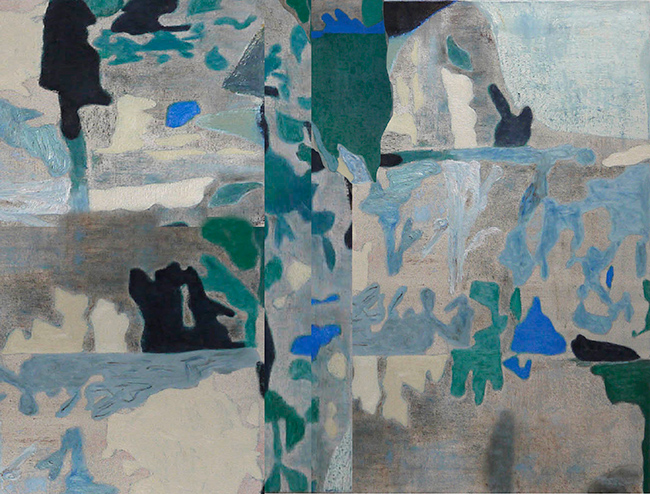 posted: Apr 09
Percept
An exhibition by Colm Mac Athlaoich
11 May – 11 July 2021

Luan Gallery is delighted to present Percept, a solo exhibition by Irish artist Colm Mac Athlaoich, as the re-opening exhibition this summer. 

Mac Athlaoich's paintings deal with ideas of materiality, process and perception. His work sits between figuration and abstraction, exploring the space between. 

Colm studied at NCAD Dublin and LUCA School of Art, Brussels where he is now based. He has been a member of The Graphic Studio Printmakers and The Black Church Print Studio and was co-founder and director of Monster Truck Gallery and studios, Dublin. He has exhibited extensively in Ireland and Europe and has undertaken numerous residencies such as the Royal Hibernian Academy, Intercambiador Art residency, Madrid and others. His work is held in public and private collections. His earlier career and experiences as a printmaker, illustrator and musician informs his painting practice.

Percept aims to address our ways of seeing and re-calling what has been told, how is an image, a scene and an object perceived upon a second viewing. Abstraction is a re-telling of an image, whether it is representative or not, it has gone through a process of re-telling. Similar to the re-telling of a story, it is never flawless, there are liberties taken, pauses where there was once flow, verbosity where there was once restraint. The narrative is contained within the re-telling in the small incidental nuances of that action. For Mac Athlaoich, the subject matter is just a pretext, observations. He is "interested in the incidental nuances in the process of painting when thinking about the abstraction of re-telling an image".

The central image of the exhibition,"Flavian Garden" is based on a holiday photograph of the Colosseum in Rome, the original image continuously re-painted and abstracted through several processes including scaling, digital collage and colour inverting. Ultimately only traces of a photograph, abstracted, are presented. The rest of the exhibition's paintings draw from a personal photographic archive and includes both figurative and abstract work. This grouping shows various attempts to use colour, mark making and pattern to replace the represented image. 

The exhibition opens at 11am on Tuesday 11th May and closes on Sunday 11th July 2021.

The safety of our visitors and members of staff is of the utmost of importance to us at Luan Gallery. We will be operating within public health guidelines and the gallery will operate at a limited capacity, with social distancing measures in place throughout the premises. 

Visitors are required to wear masks at all times in the gallery in the interest of health and safety. Hand sanitising is also required on entry, with sanitising stations available.

 Luan Gallery is open to the public Tuesday to Saturday from 11am – 5pm and Sundays from 12 – 5pm. Gallery admission is free. 
<!-share feature-->
Share this

Share on Facebook

Tweet This